Crockpot Citrus Chicken Fajitas are a great weeknight set-it-and-forget-it dinner.  Sweet bell peppers, tangy citrus flavors, and savory chicken on fresh tortillas makes this dinner a family favorite!
Make Ahead Quick Meal
Chicken fajitas are a delicious dinner that most adults and kids love.  They can be time intensive because there is a lot of chopping and cutting involved.  The great thing about making them in a slow cooker is that you can do all of the prep at a time when you aren't feeling rushed.  Chop everything the night before and then add it all to the crockpot in the morning for a stress-free meal.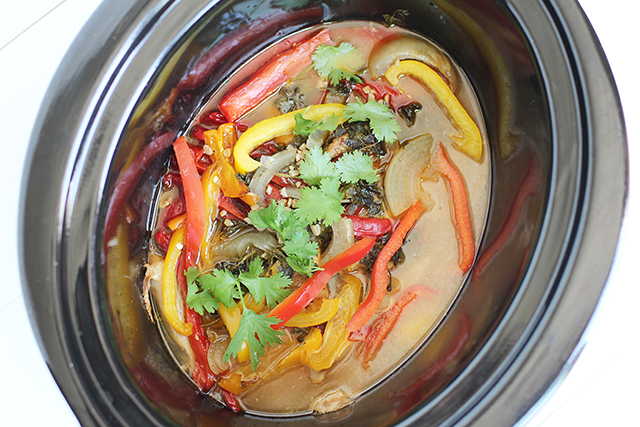 Flour Vs. Corn Tortillas
The flavor and texture of flour and corn tortillas are very different.  But that isn't all that is different.  The nutrition profile of the two are also very different.
Calories
Flour: 291 calories
Corn: 209 calories
Protein
Flour: 16% of your daily value
Corn: 11% of your daily value
Fat
Flour: 7.4 grams (1.2 grams saturated fat)
Corn: 2.7 grams (0.4 grams saturated fat)
Carbs
Flour: 16% of your daily value
Corn: 14% of your daily value
Fiber
Flour: 10% of your daily value
Corn: 24% of your daily value
Sugar
Flour: 2.6 grams
Corn: .8 grams
Sodium
Flour: 30% of your daily value
Corn: 2% of your daily value
Overall, corn tortillas are a healthier option than flour.
OUR LATEST VIDEOS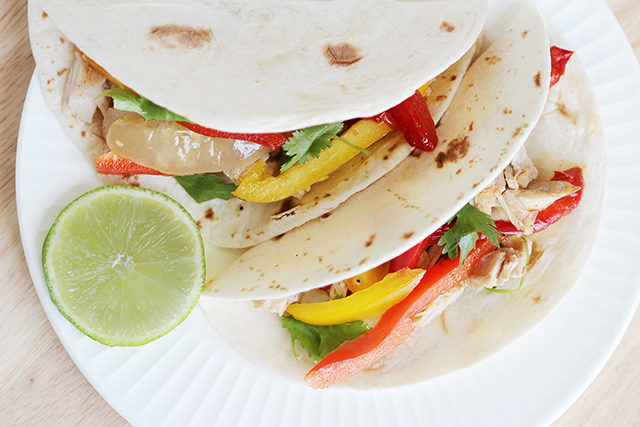 What is good to serve with crockpot chicken fajitas?
The great thing about fajitas is that there are so many different foods going on, that they can stand on their own.  But, if you do want to make it a more complete meal, this is what we like to serve our chicken fajitas with:
Rice
Black or refried beans
Toppings: Avocado or guacamole, fresh tomatoes, sour cream, shredded cheese, or salsa
Fresh fruit – watermelon, pineapple or mango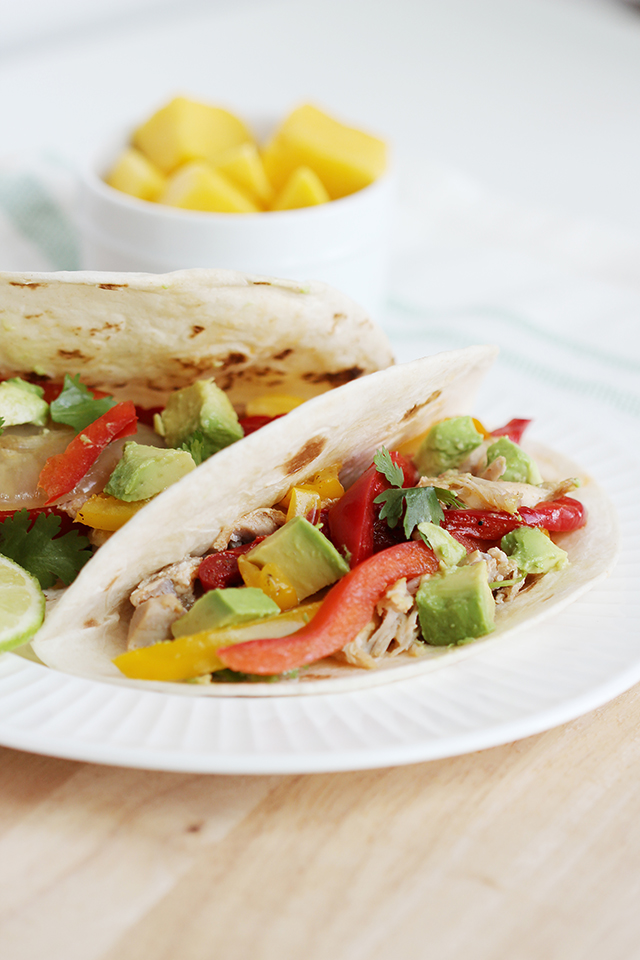 How Do I Make Crockpot Chicken Fajitas with Citrus?
This recipe is really easy – basically you just add everything to your crockpot!  We love the added flavor of the limes and oranges that everything cooks in.
If you use chicken thighs, the meat will literally fall apart and so you probably won't need to shred it.  If you use breasts, you might want to shred it a little before serving.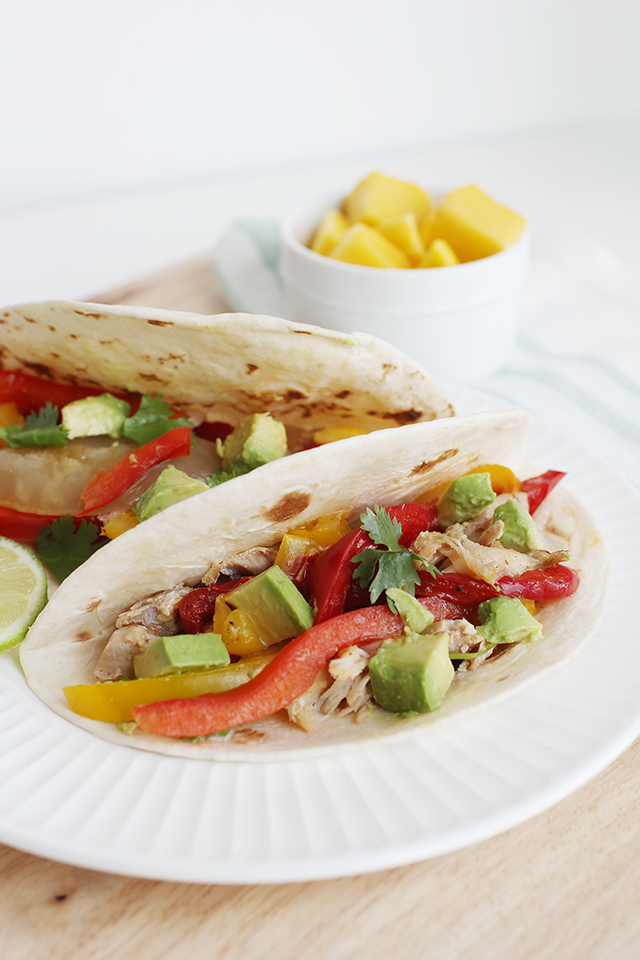 More Favorite Crockpot Weeknight Dinners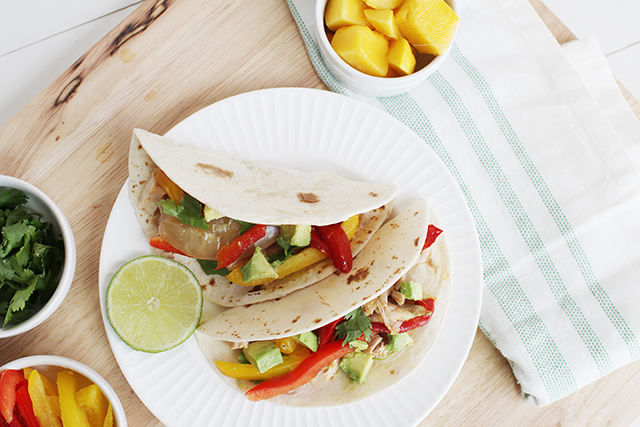 Our Favorite Crockpot: Cook n' Carry 6 Quart Portable Slow Cooker